Testimonials
Wonderful experience with this service - carried out an extraordinary end of tenancy clean...
Alfred Dunn
Fabulous service from the cleaners - polite and comprehensive! They got stuck in to the...
Richard F.
To have truly spotless carpets and furniture, who has the time or budget for it? Thankfully...
Cory Stowe
My life has become so much easier since Ruislip-Cleaners have started doing a weekly home...
Anatoly E.
We rely on Ruislip Cleaning Services for our office cleaning services. They are an...
George H.
My house has been in such a terrible mess for such a long time that I almost forgot how an...
Regina I.
I have just had a wonderful home cleaning service done at an incredible price. As life was...
Lorraine Haynes
Thanks to Cleaners-Ruislip we have been able to keep our company premises clean and tidy all...
Andy
It was to my dismay that I learned that to keep my hardwood floors looking good and new I'd...
Patricia R.
The sheer number of times that I've had guests that I just wasn't ready for is fairly...
Gina U.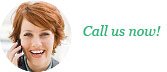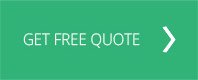 Company name:
Cleaners Ruislip Ltd.
Opening Hours:
Monday to Sunday, 07:00-00:00
Street address:
Beechwood Ave, Ruislip
Postal code:
HA4 6EG
City:
London
Country:
United Kingdom
Latitude:
51.5674280
Longitude:
-0.4203170
E-mail:
[email protected]
Web:
http://www.cleaners-ruislip.co.uk/
Description:
Our Ruislip cleaning team has a wide range of professional cleaning services on offer - carpet and rug cleaning HA2, commercial and domestic cleaning HA4, among many others.
Sitemap