Testimonials
My life has become so much easier since Ruislip-Cleaners have started doing a weekly home...
Anatoly E.
We rely on Ruislip Cleaning Services for our office cleaning services. They are an...
George H.
My house has been in such a terrible mess for such a long time that I almost forgot how an...
Regina I.
I have just had a wonderful home cleaning service done at an incredible price. As life was...
Lorraine Haynes
Thanks to Cleaners-Ruislip we have been able to keep our company premises clean and tidy all...
Andy
It was to my dismay that I learned that to keep my hardwood floors looking good and new I'd...
Patricia R.
The sheer number of times that I've had guests that I just wasn't ready for is fairly...
Gina U.
Having the carpets cleaned can really transform the sitting room, so I get it done about once...
Billy Bennett
I find it really difficult to clean my oven as I'm such an impatient person with very little...
Ken Wilson
I had suffered a bad fall and hurt my back and was in agony. I was struggling to get around...
Naomi Murphy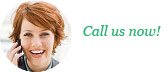 020 3743 9653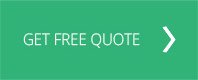 Company name:
Cleaners Ruislip Ltd.
Telephone:
020 3743 9653
Opening Hours:
Monday to Sunday, 07:00-00:00
Street address:
Beechwood Ave, Ruislip
Postal code:
HA4 6EG
City:
London
Country:
United Kingdom
Latitude:
51.5674280
Longitude:
-0.4203170
E-mail:
[email protected]
Web:
http://www.cleaners-ruislip.co.uk/
Description:
Our Ruislip cleaning team has a wide range of professional cleaning services on offer - carpet and rug cleaning HA2, commercial and domestic cleaning HA4, among many others.
Sitemap